Makibie
BRANDING // ART DIRECTION // WEB // PRINT // COPYWRITING
Makibie—A New England based full service product design and strategy agency—needed to breathe life back into their branding. As a startup incubator and strategic partner, trust played a huge role in the rebrand. Makibie was known for taking clients through their "6 Pillar" process, and created multiple books and workbooks to help them along the journey from idea to product. Taking potential customers and partners on our process journey was an integral part of the web story, as well as a responsive and innovative tech approach. As the solo visual and UI designer at the agency, I tackled everything from the initial rebrand to business cards, marketing collateral, web presence and custom icon set for the brand.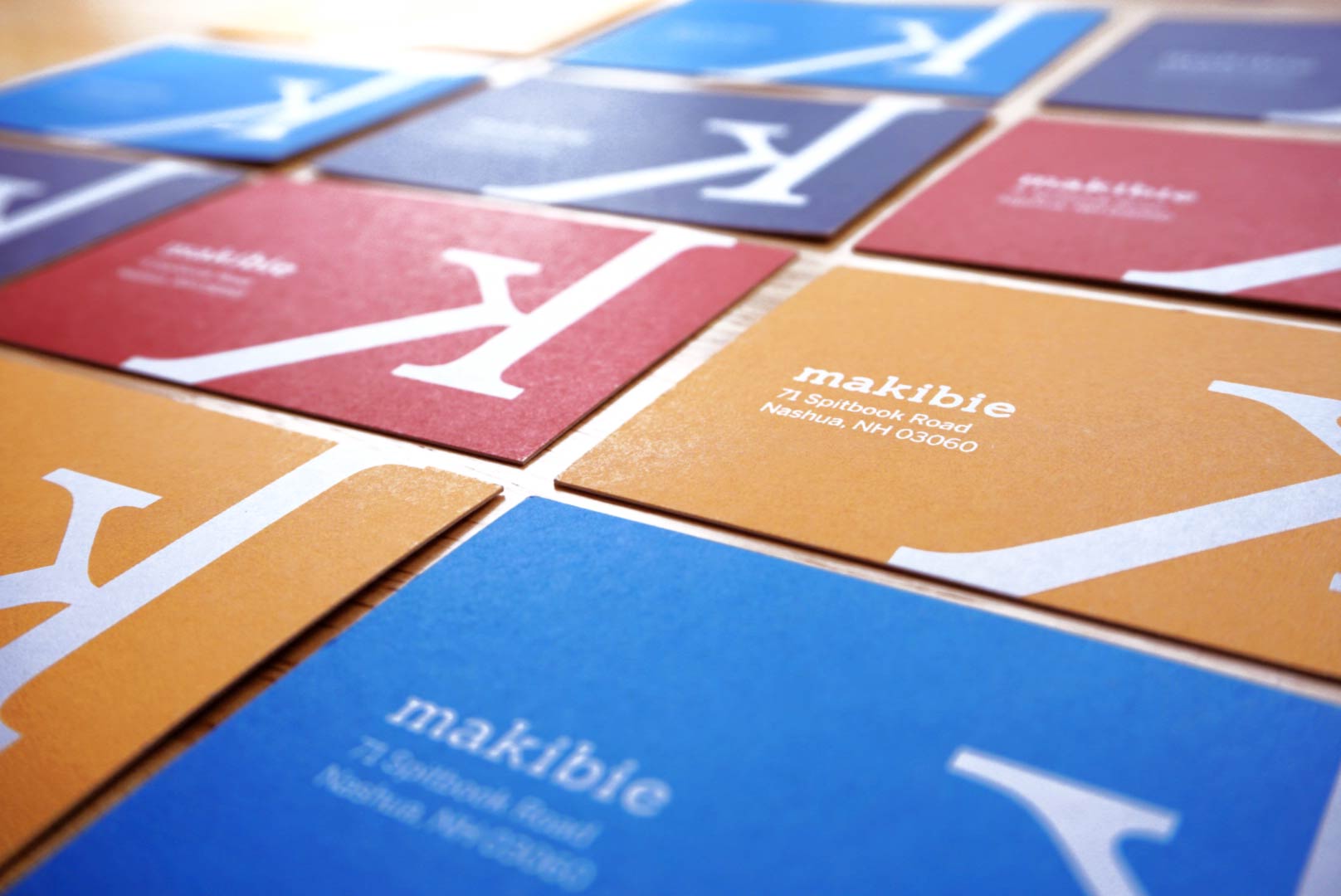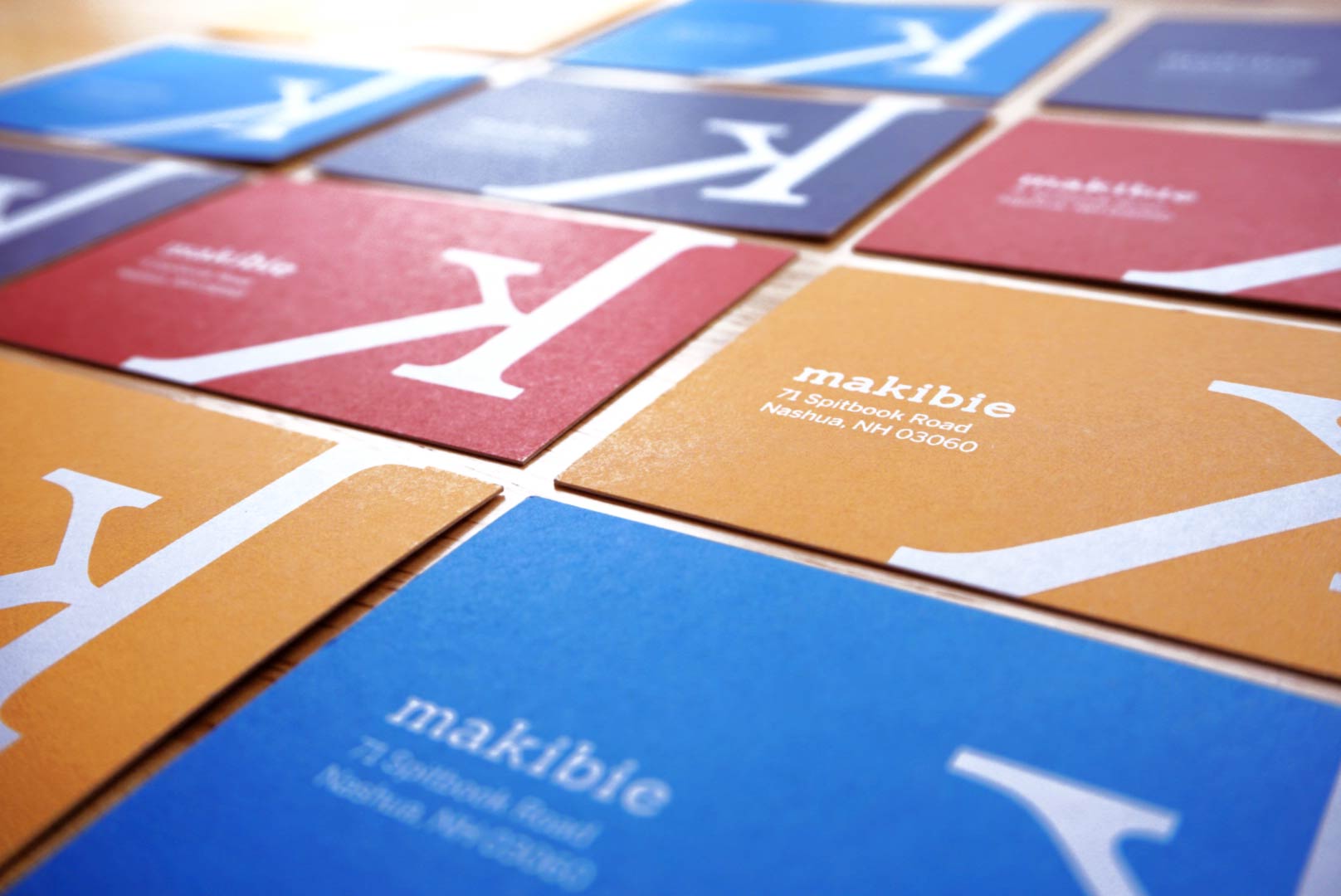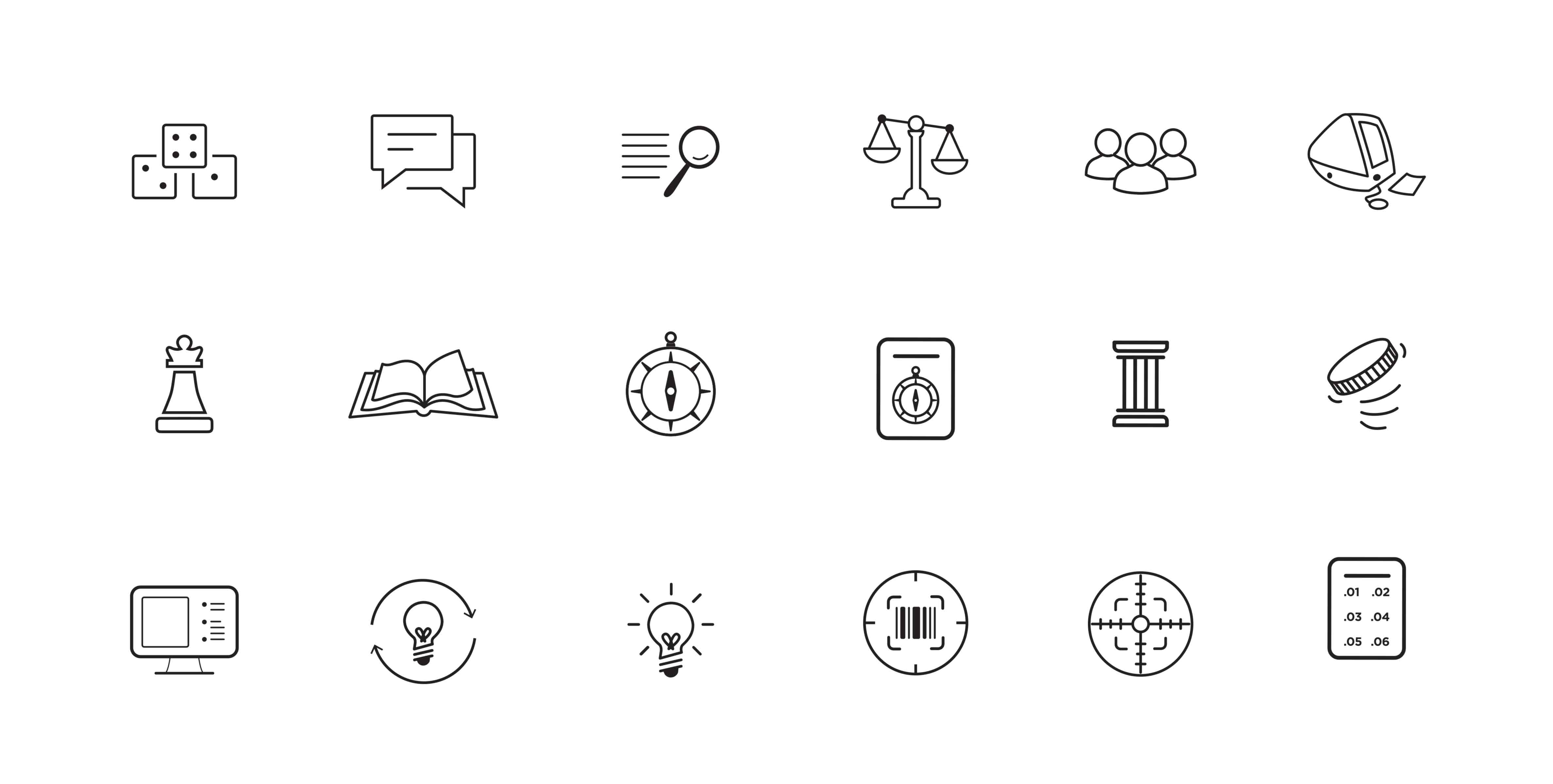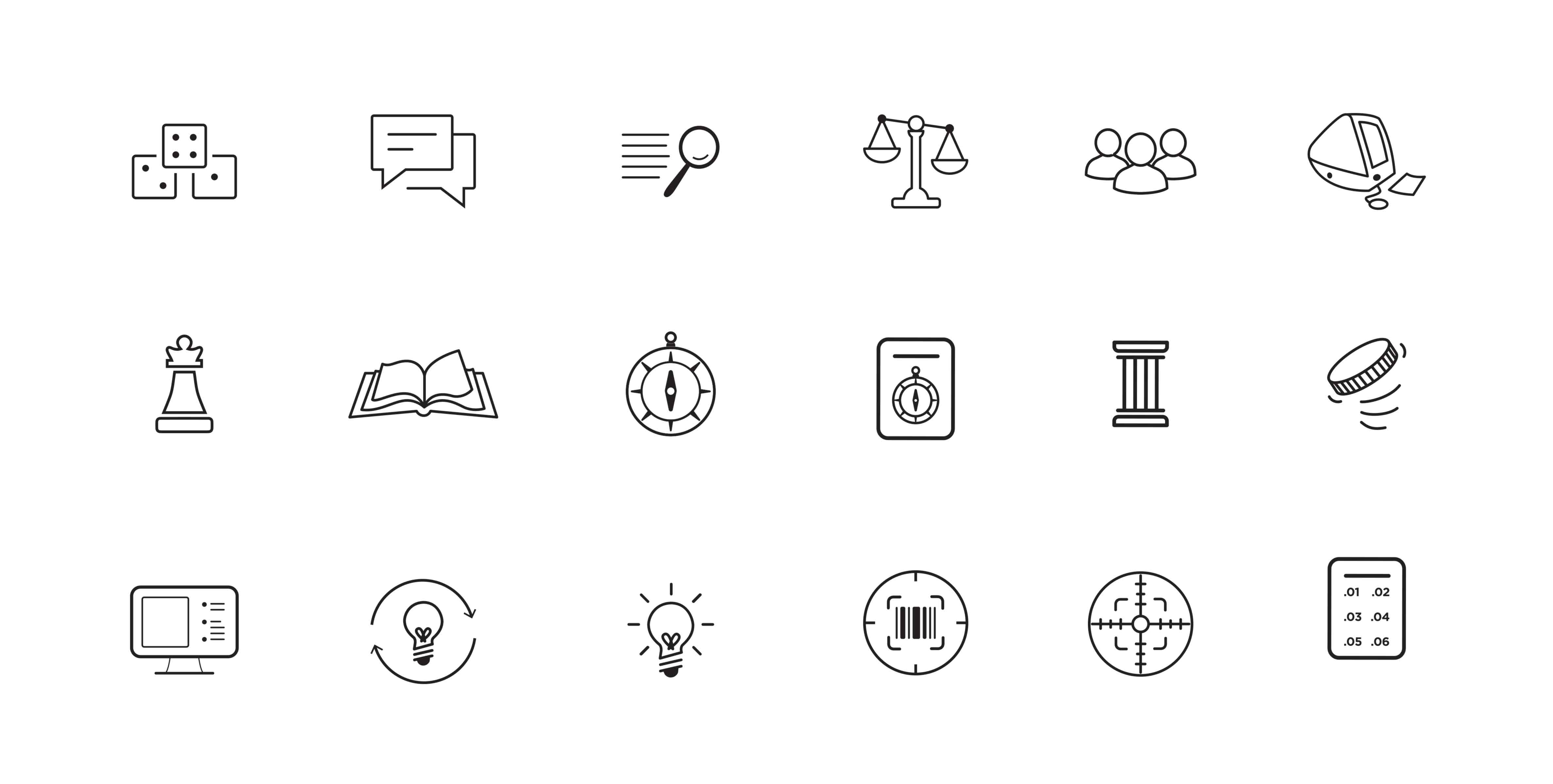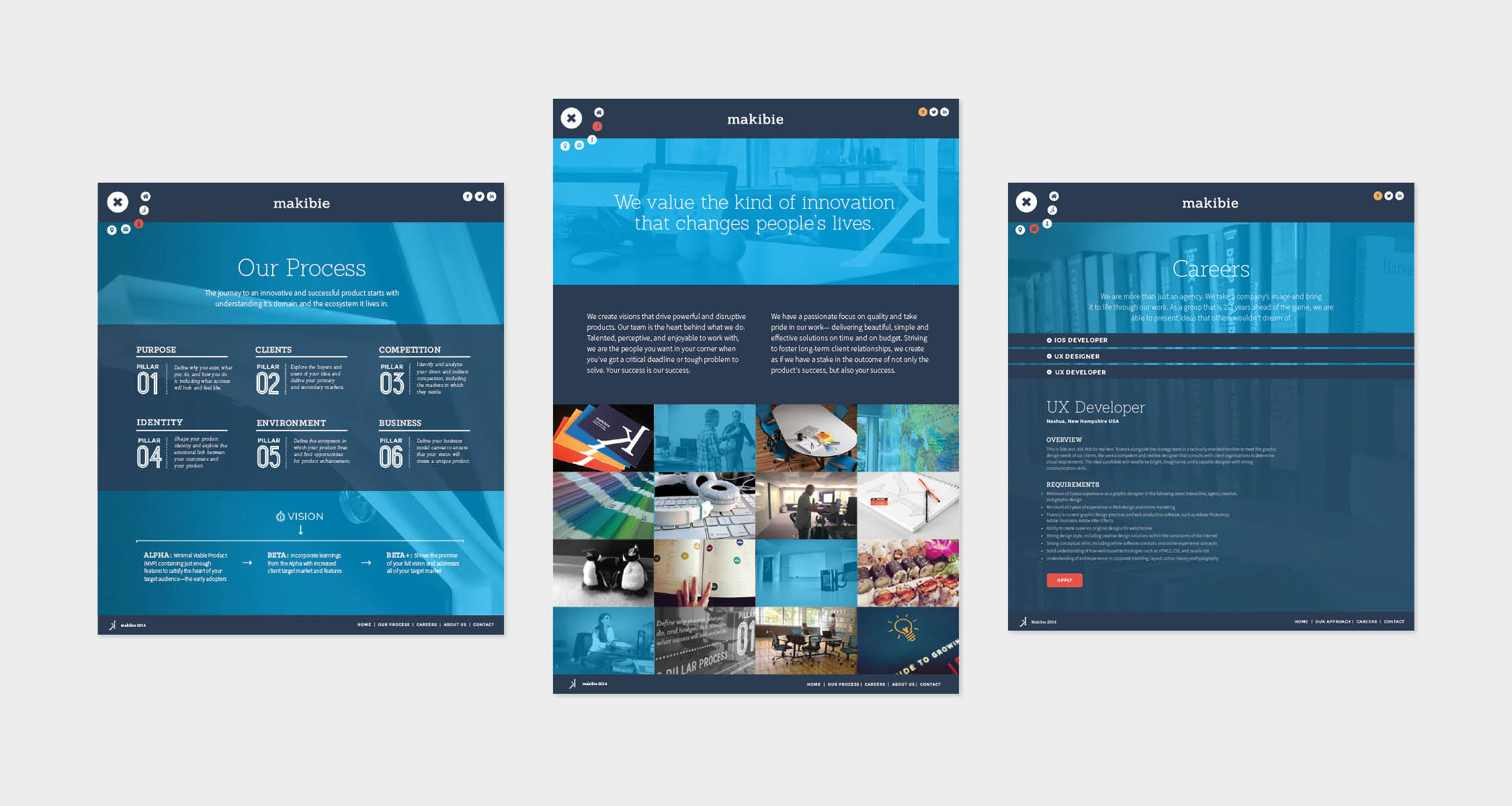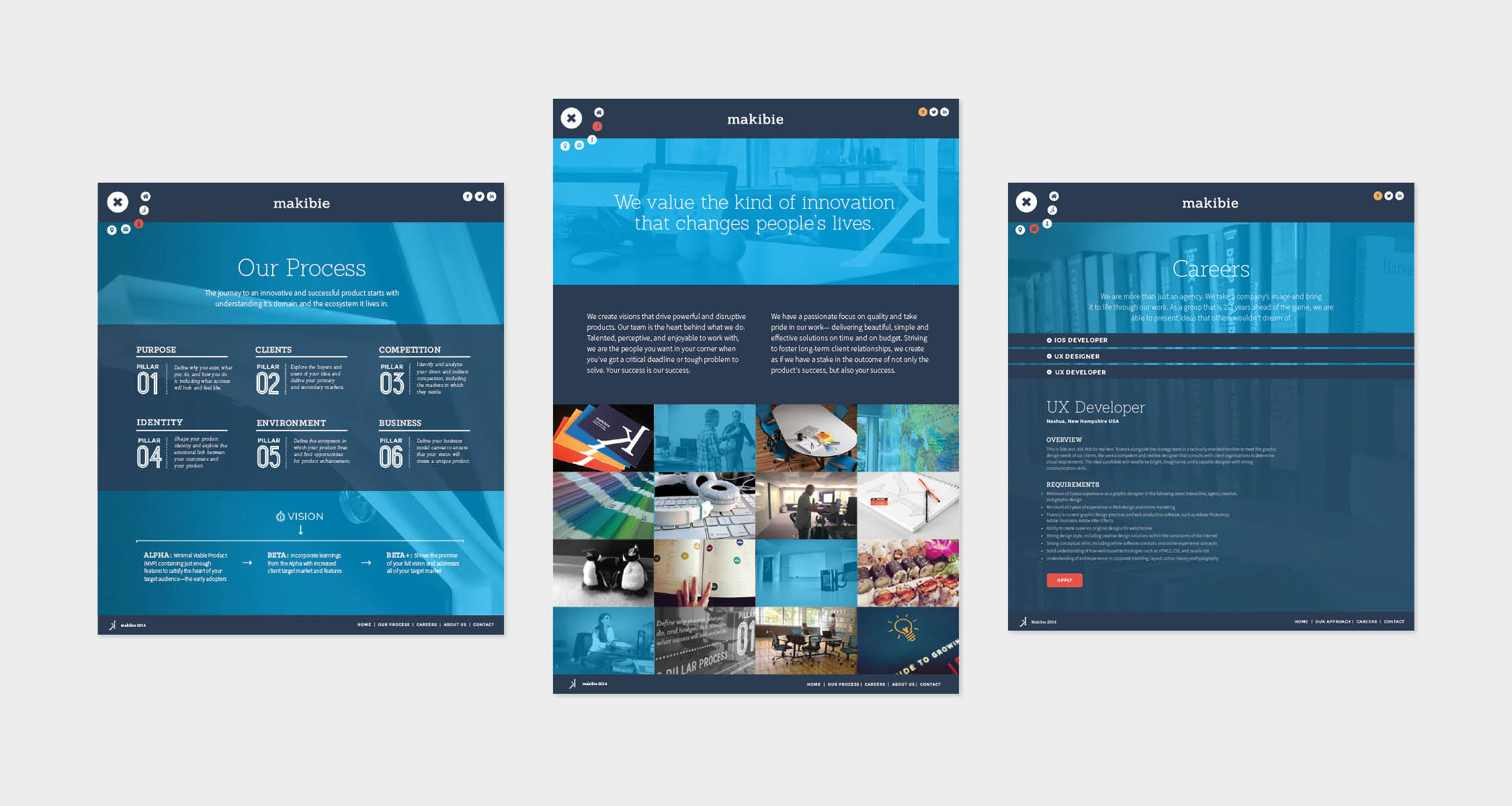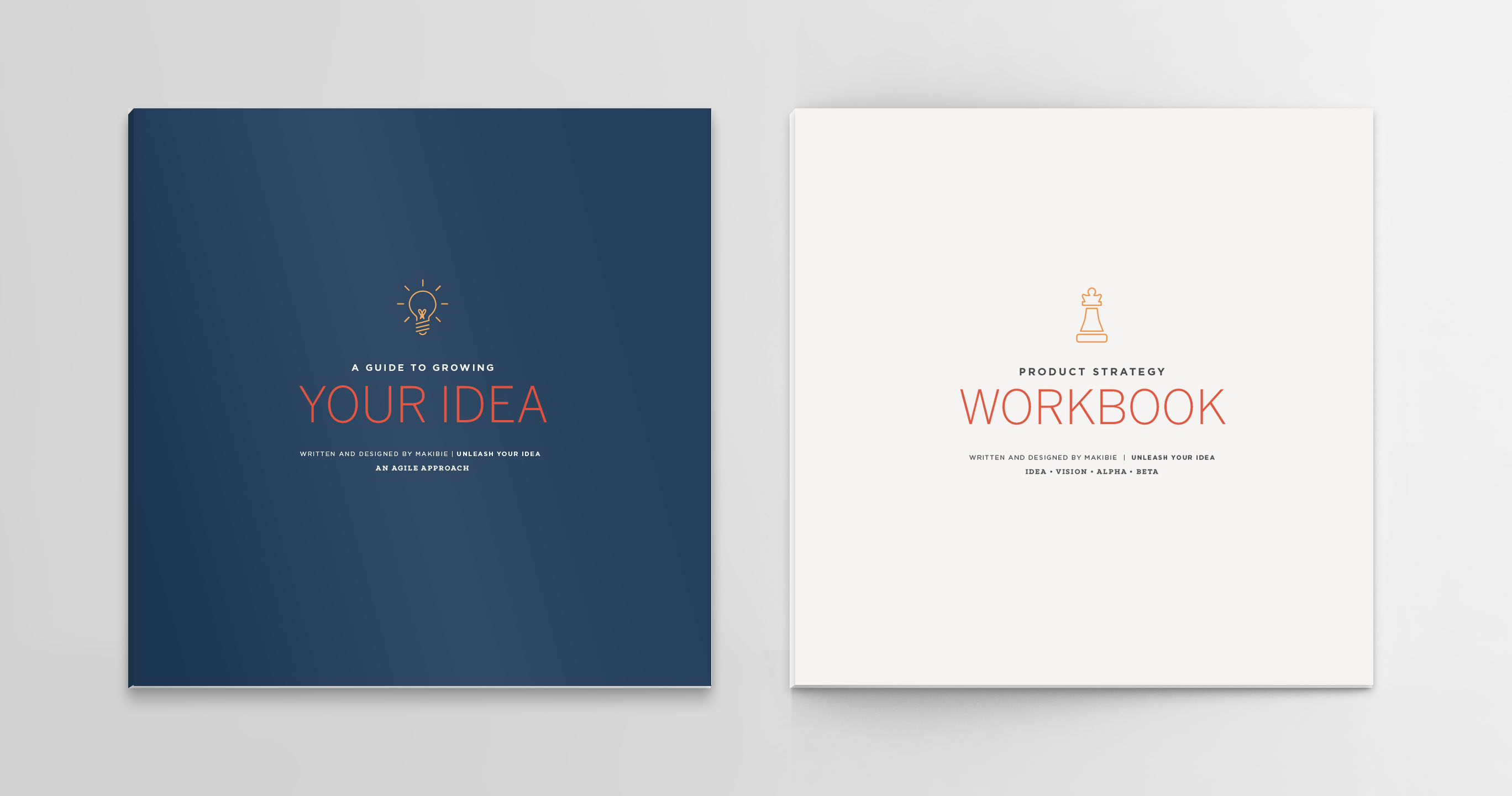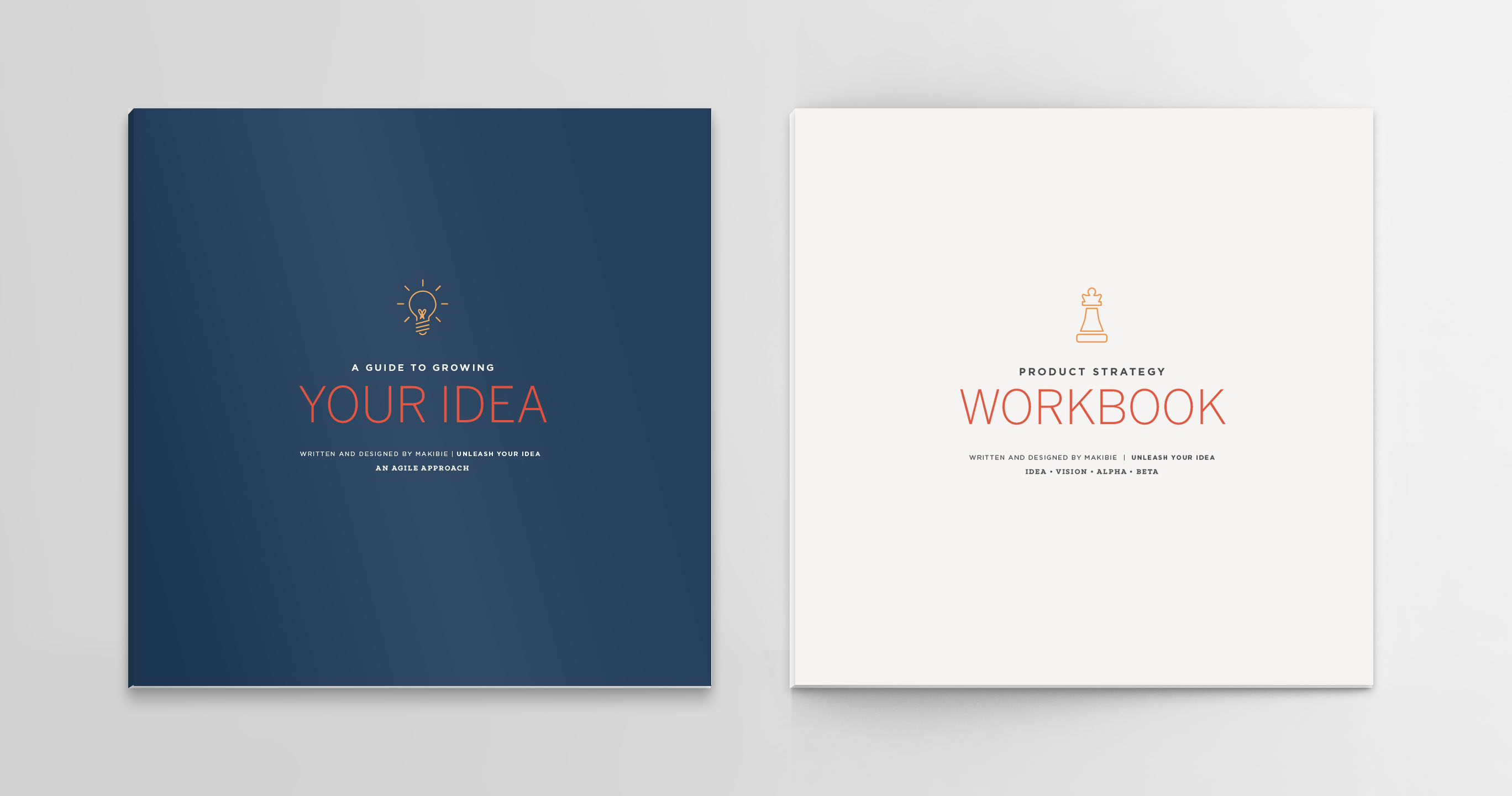 The 6 Pillar Process
The '6 Pillar Process', designed by the CEO and Founder of Makibie, takes a startup from initial idea idea to building the foundation necessary to get it off the ground. Each pillar is responsible in some way for holding up the foundation of their product and business. The 6 Pillars (Purpose, Clients, Competition, Identity, Environment & Business) create a framework and language to constantly iterate on, while holding true to the core values and ideas that formed them. The goal of the workbook was to get founders asking and answering tough questions, brainstorming, writing in pencil and changing their minds, dropping their biases and seeing their company as investors and clients and hopefully shedding new light on how to be successful.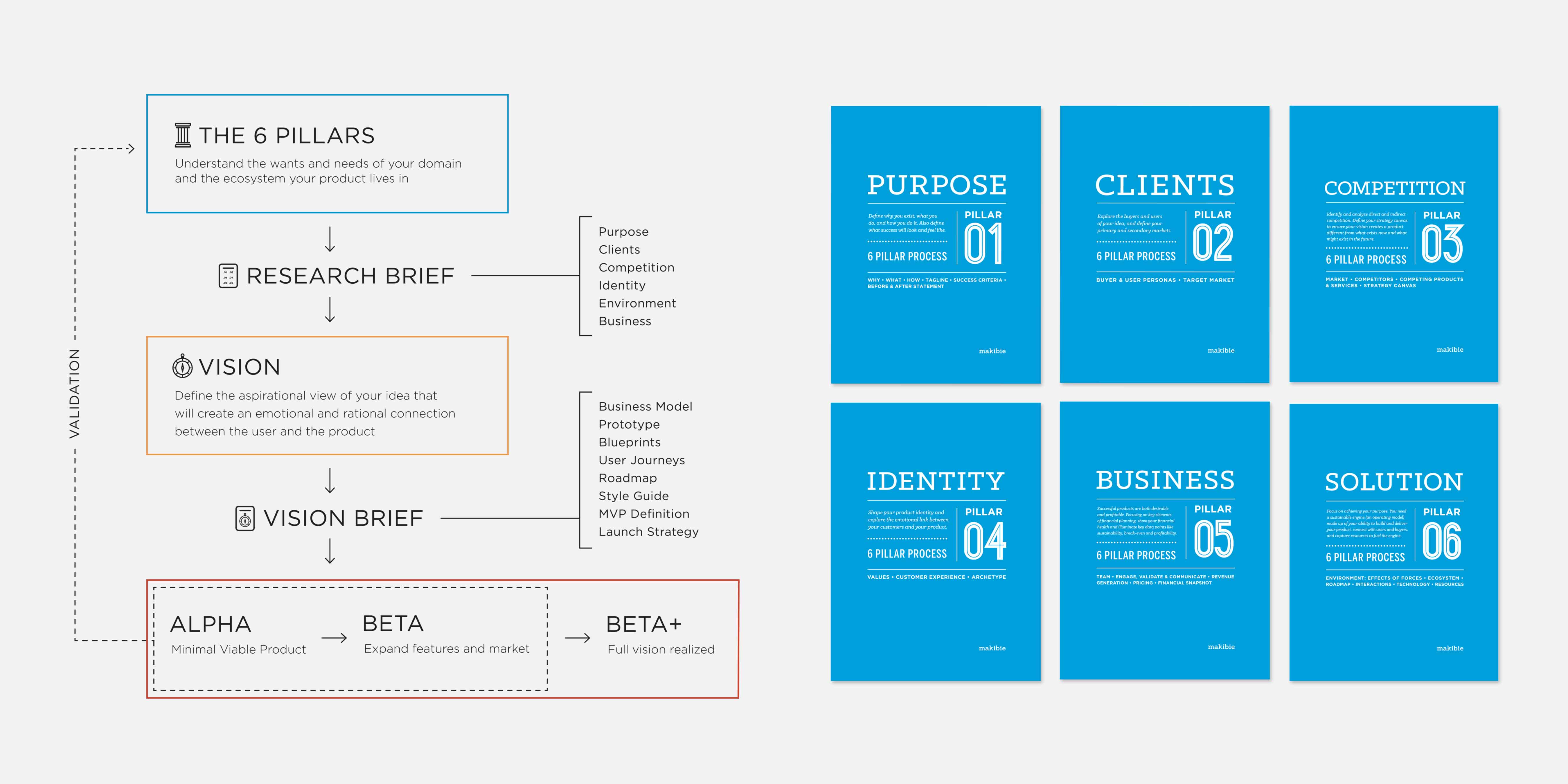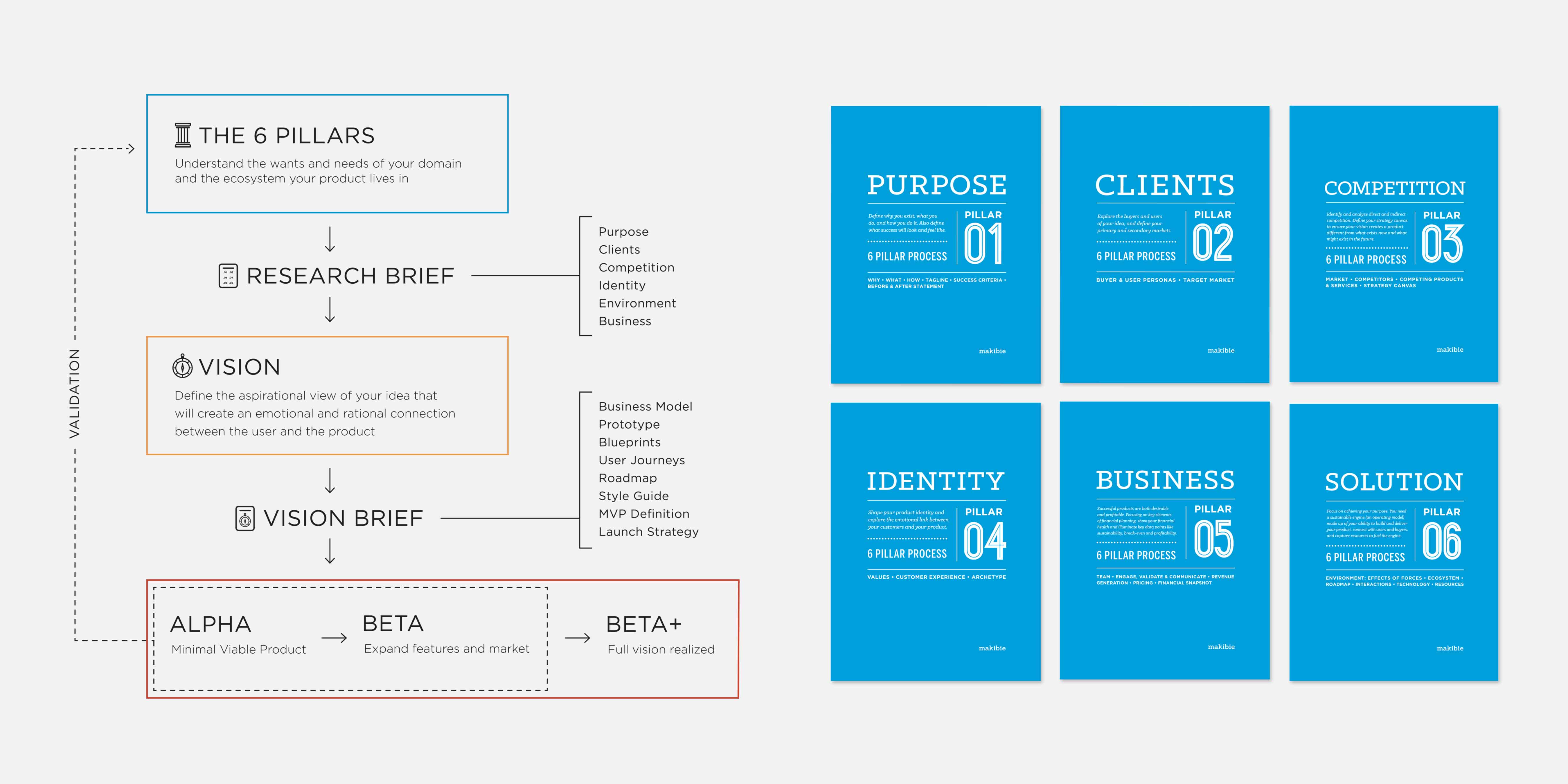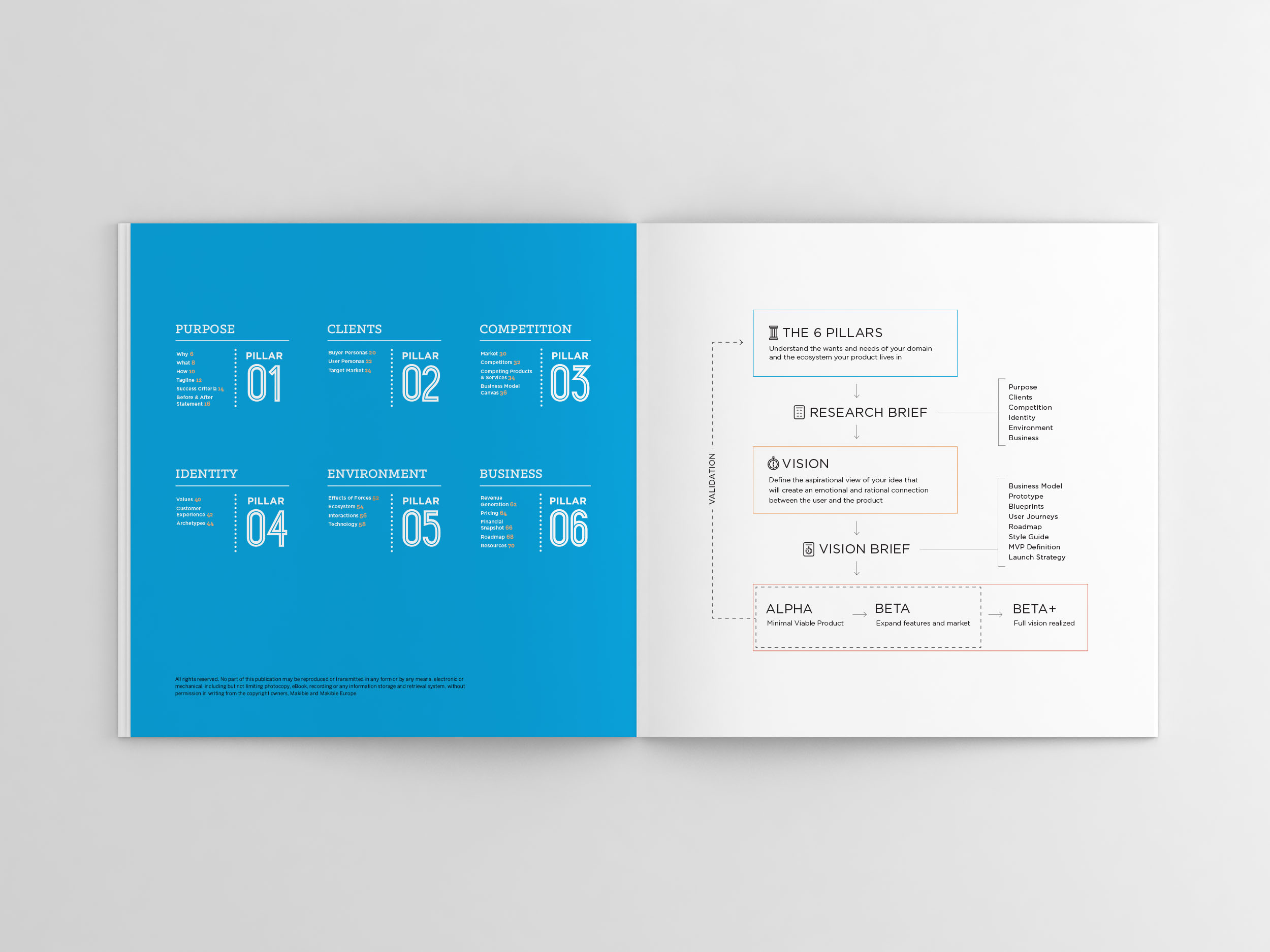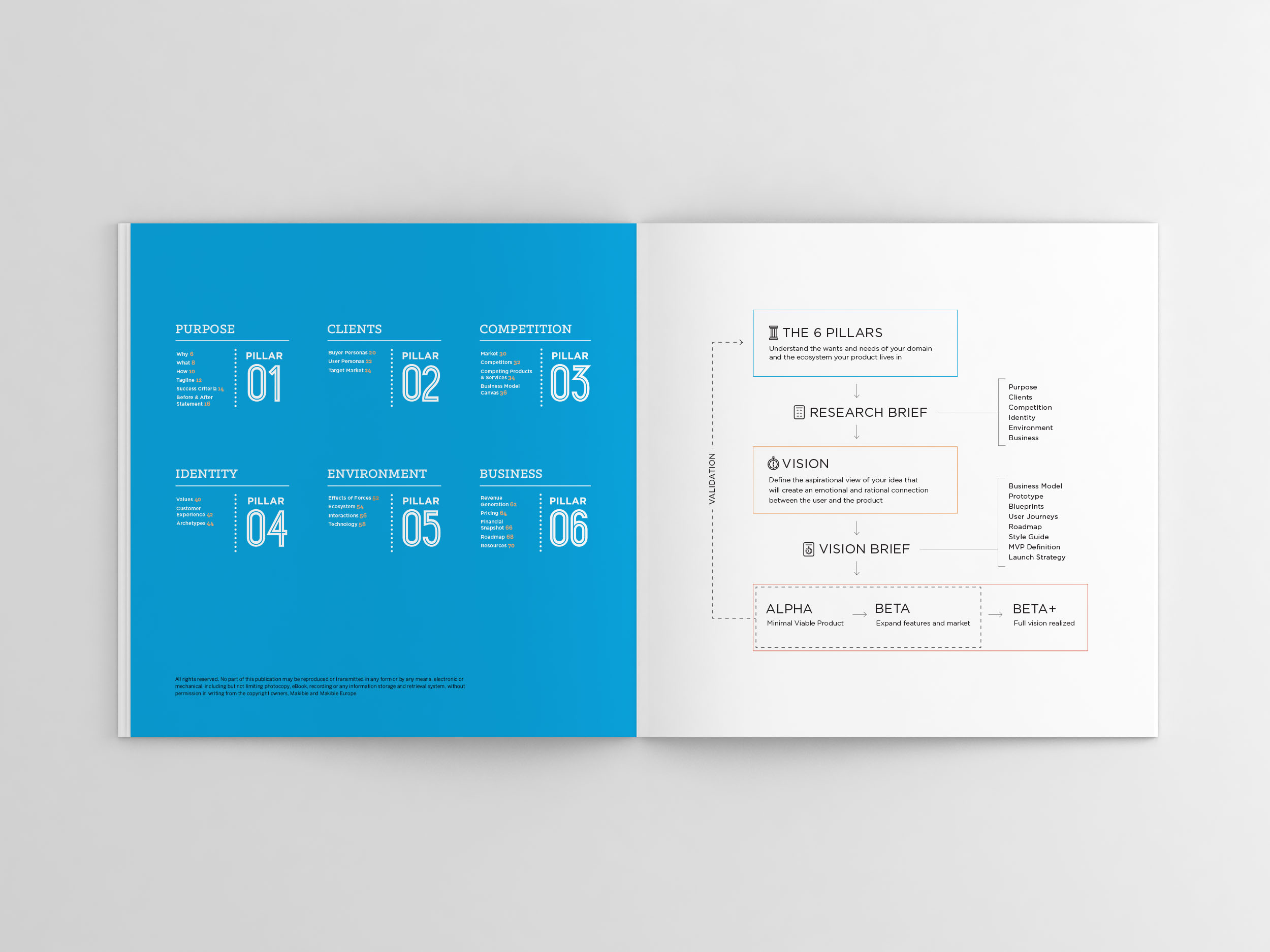 The First 3 Pillars
The first pillar, takes founders through the process of defining their purpose; Defining why their company exists, what they do and how they plan to deliver value to clients. It was also important in this stage to develop success criteria to measure against—and physically writing down what success will look and feel like as a business. Getting to the second pillar meant defining clients and their personas—both users and buyers, as well as the target market. Defining personas means discovering who they are, their background, social group, aspirations, motivations, desires and goals. Competitive research begins in the third pillar. Identifying and analyzing direct and indirect competition, including the markets in which they reside. Recognition that competitors evolve and react as you do to changes in the market means defining what will make the product or service different and how to stay ahead of the curve.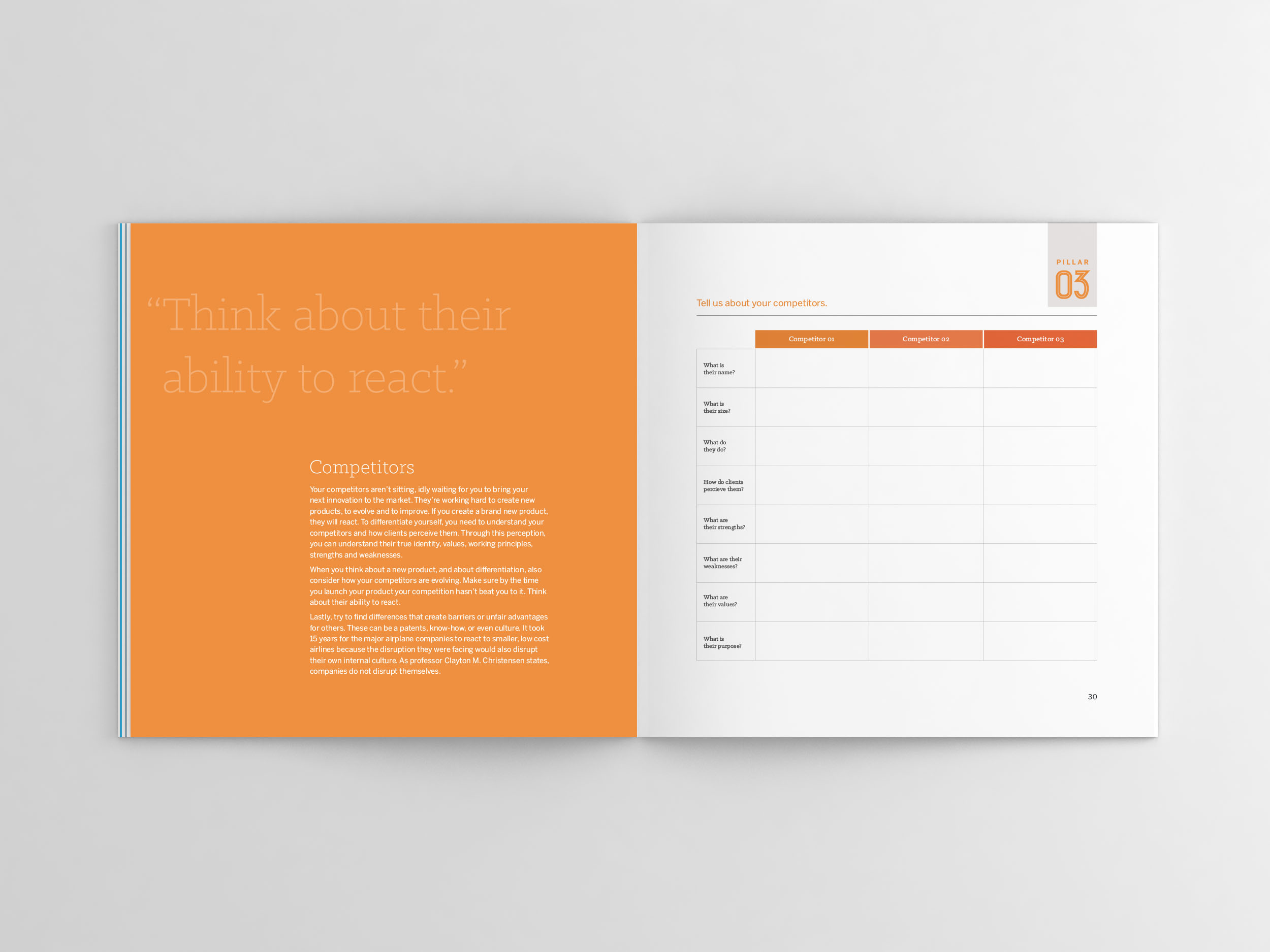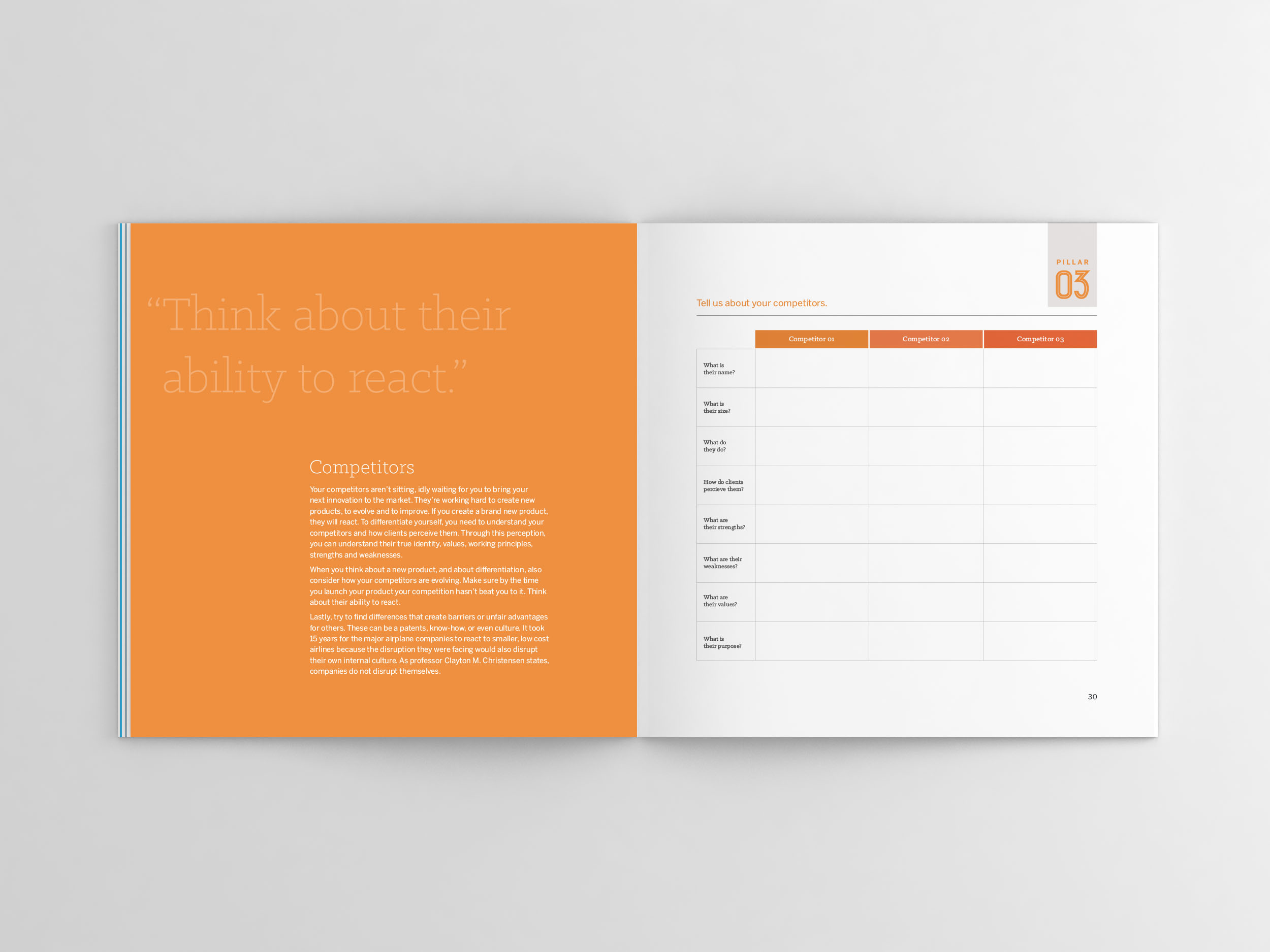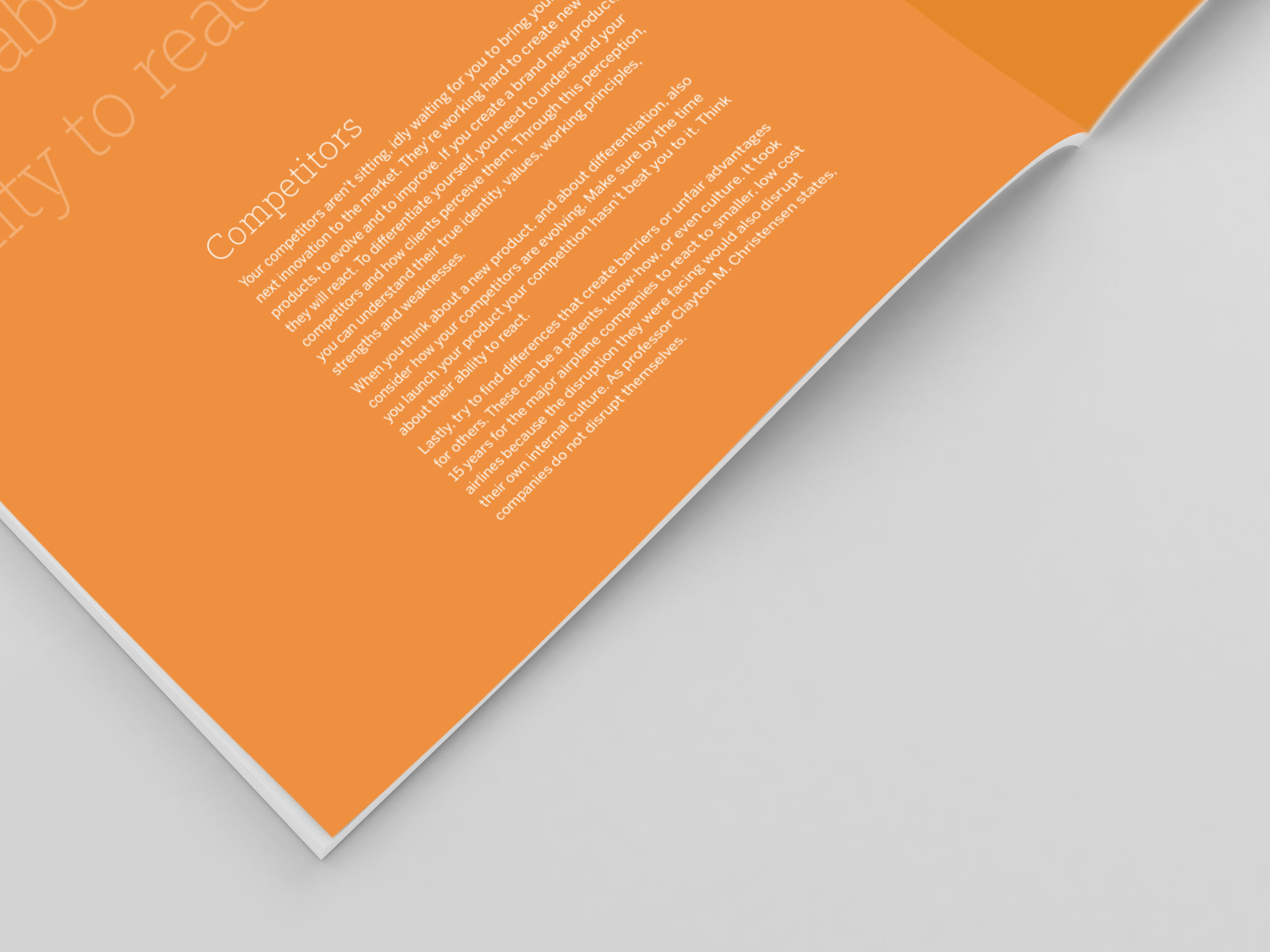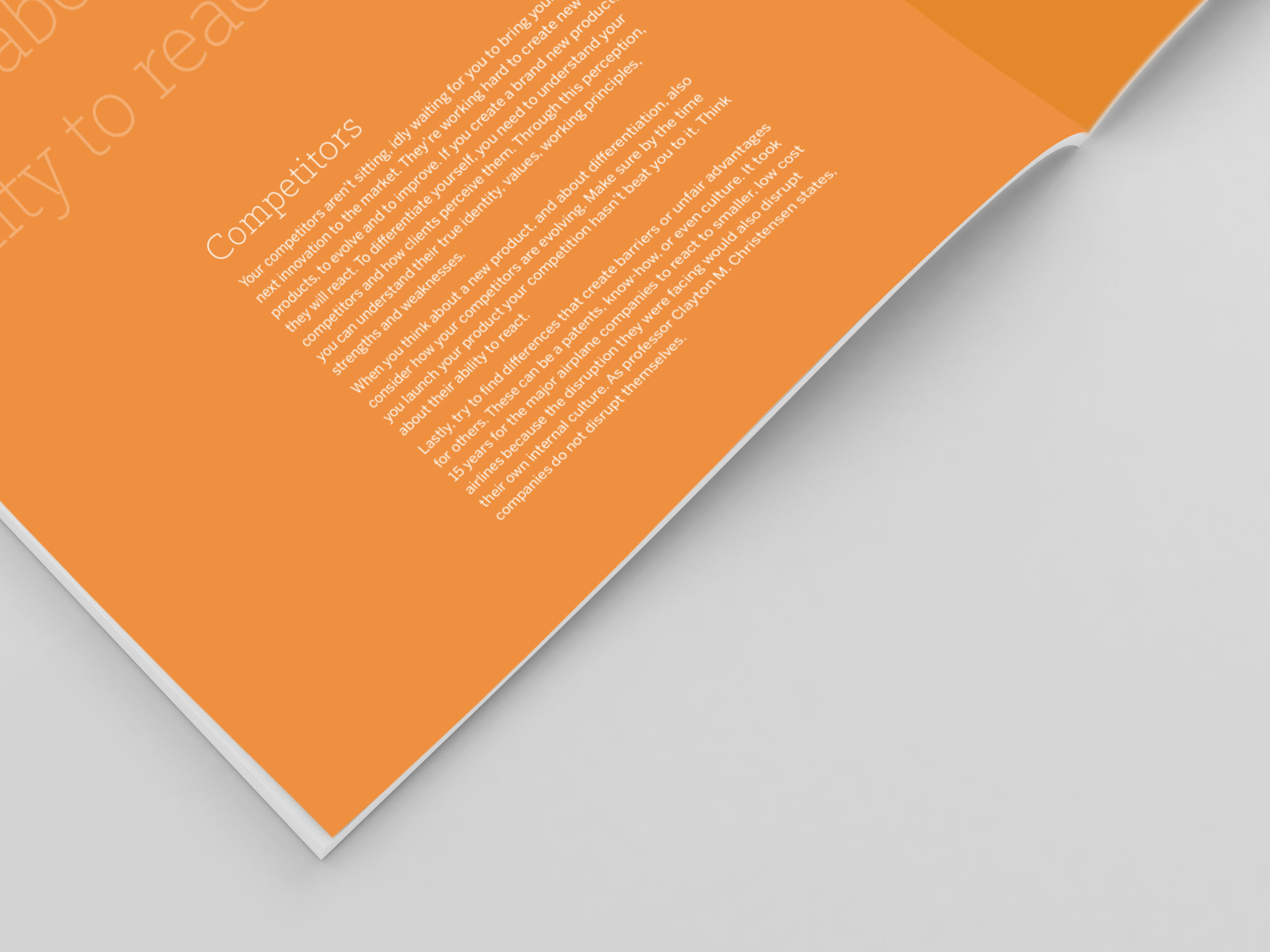 The Last 3 Pillars
Pillar four starts the ever-evolving process of shaping the product identity and exploring emotional links between customer and product. Using the 12 archetypes, founders identify the main archetypes (and secondary archetypes) that align with their values. This exercise helps shape the brand and provides guidelines to later form their visual identity. Pillar five helps founders define the ecosystem in which their product lives and find opportunities for enhancement. It also means building a team to meet your needs, defining the resources and coming up with a revenue generation plan with pricing factors. Understanding the real-world value of the product without bias is essential to success. Pillar six dives into an important aspect of business that is often left out: the product ecosystem. It's easy to get so swept up in our own ideas that we forget we don't live in a closed system. Users and buyers are constantly interacting with other products and technologies, and defining powerful relationships that could enhance product experience helps define the roadmap without unnecessary builds and tangents. With all of the knowledge in workbook behind them, founders go on to define their MVP and the tech they'll use to make their vision possible.