Dyn Dashboard
USER EXPERIENCE // PRODUCT DESIGN // USER TESTING // VISUAL DESIGN
An arising platform play meant a brand new dashboard experience for our customers. Merging our three main products (soon to be four) into one platform, customers could discover new features, respond to alerts in real time and explore the vast amount of data collected by Dyn in useful and meaningful ways. Coming together from all points of the business—design, sales engineering, product management, engineering and customer success, we developed a dashboard with capabilities and uses our customers had never seen, creating an intersection of features that drove value and growth for the business.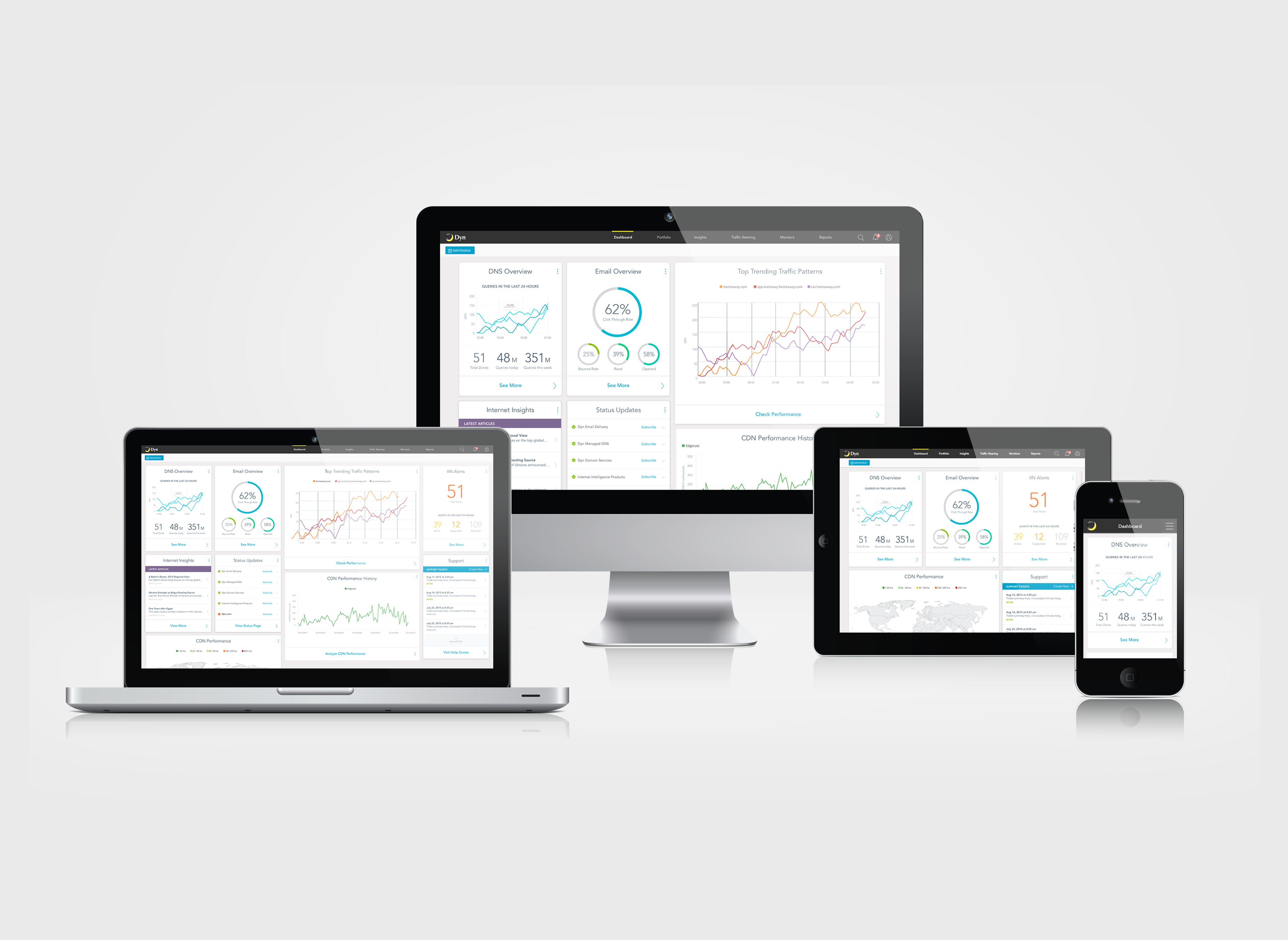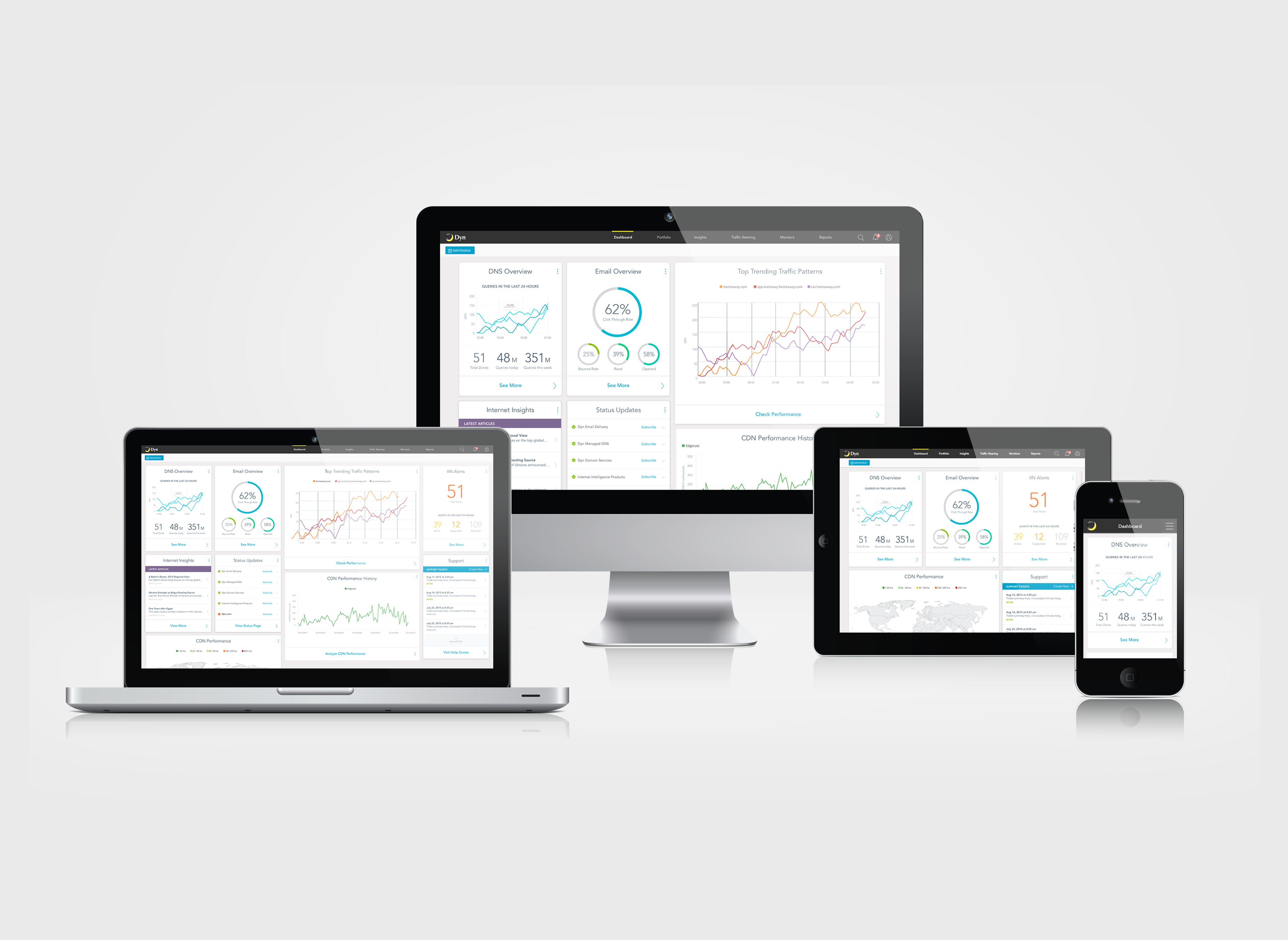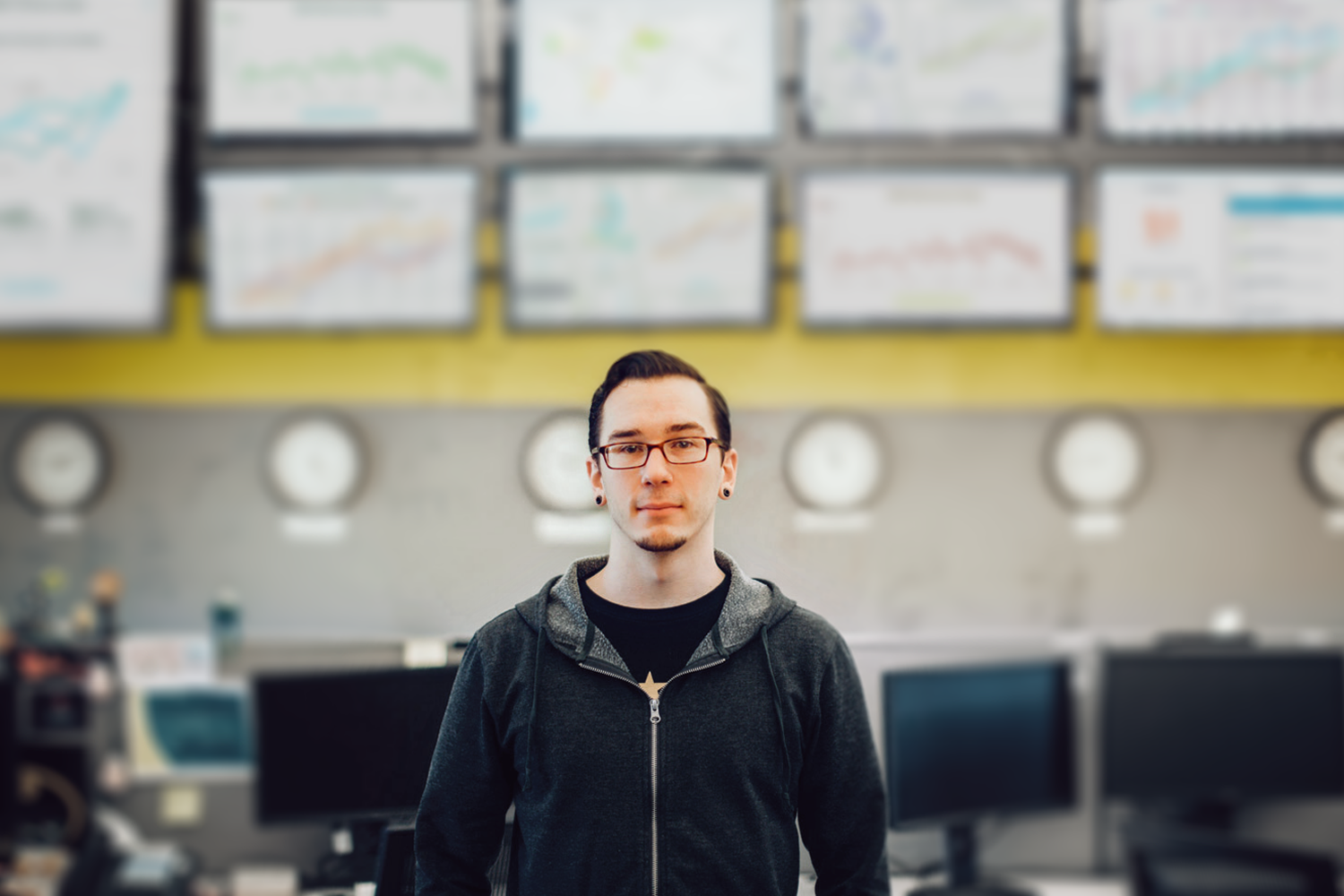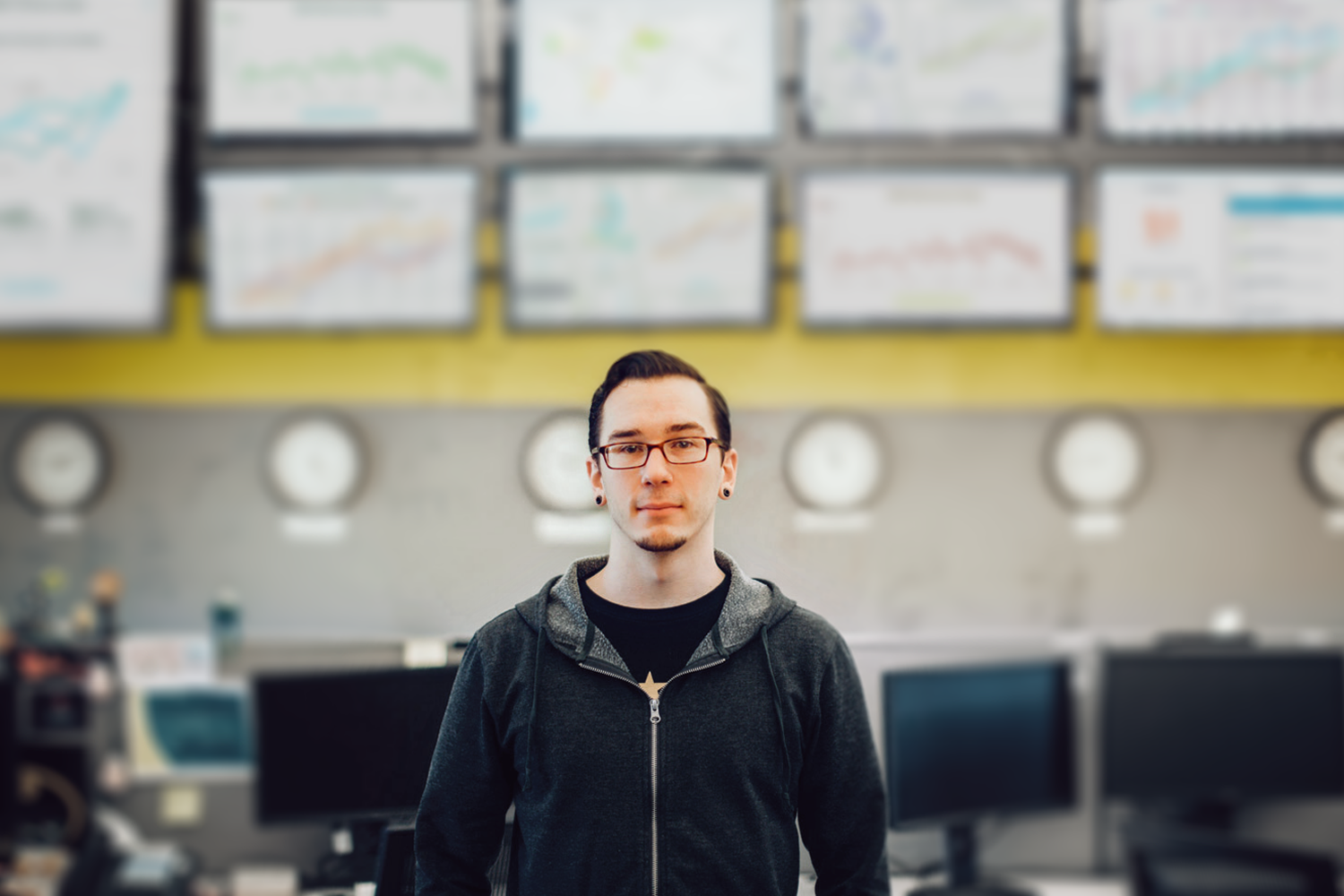 User-Centric Dashboard Experience
Customer voice was essential in designing the dashboard. Outbound product management, sales engineers, customer success advocates and actual customers all provided the same feedback: they wanted visibility into real time data that they could act on. Despite the technical challenges with legacy APIs, it was our job as a team to comb through the data and find value and meaning behind what could easily have become noise. Being able to customize an individual dashboard, move components, and take action right on the screen were all high on the priority list, and with each iteration we worked with customers to validate and improve the design.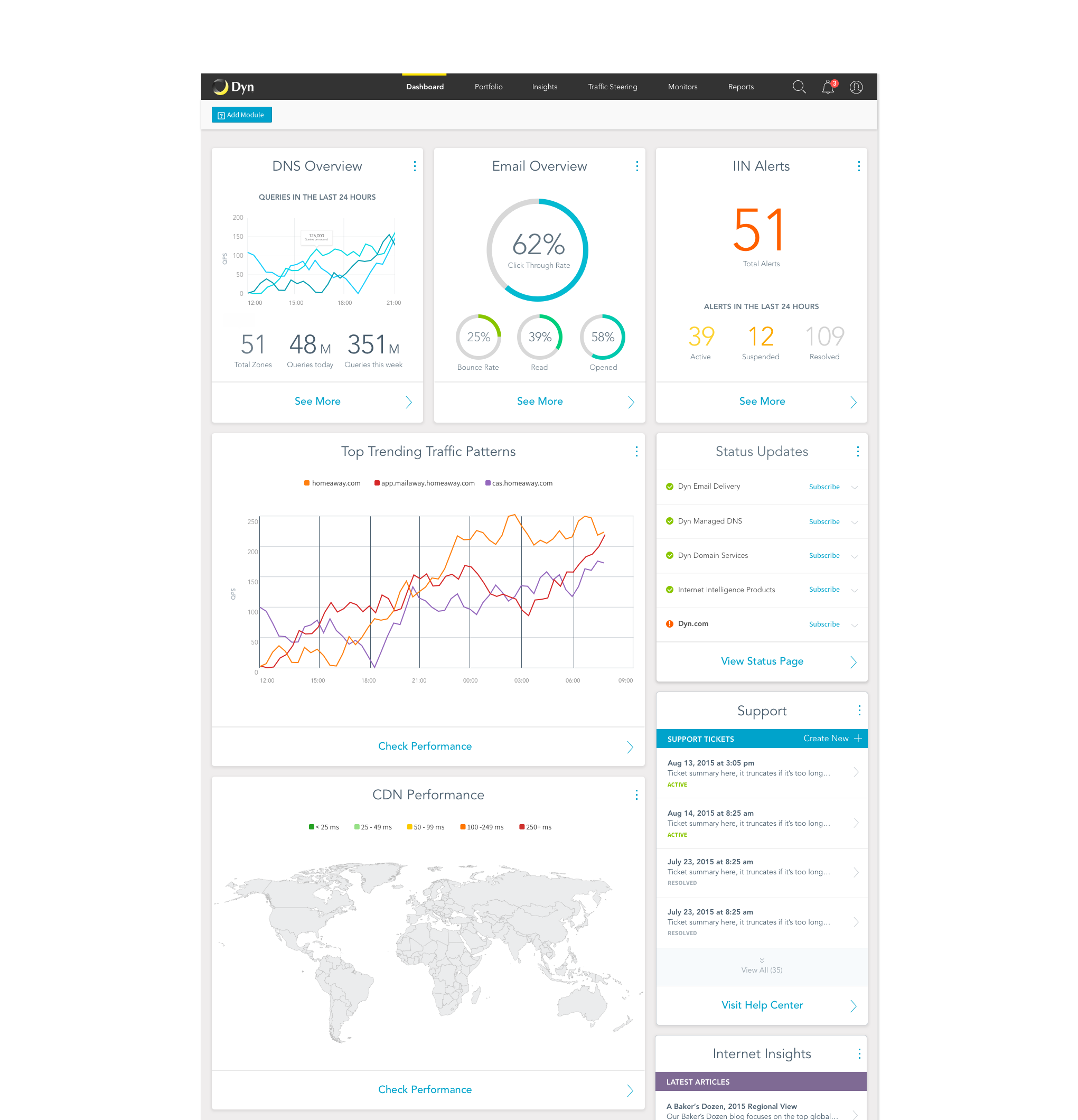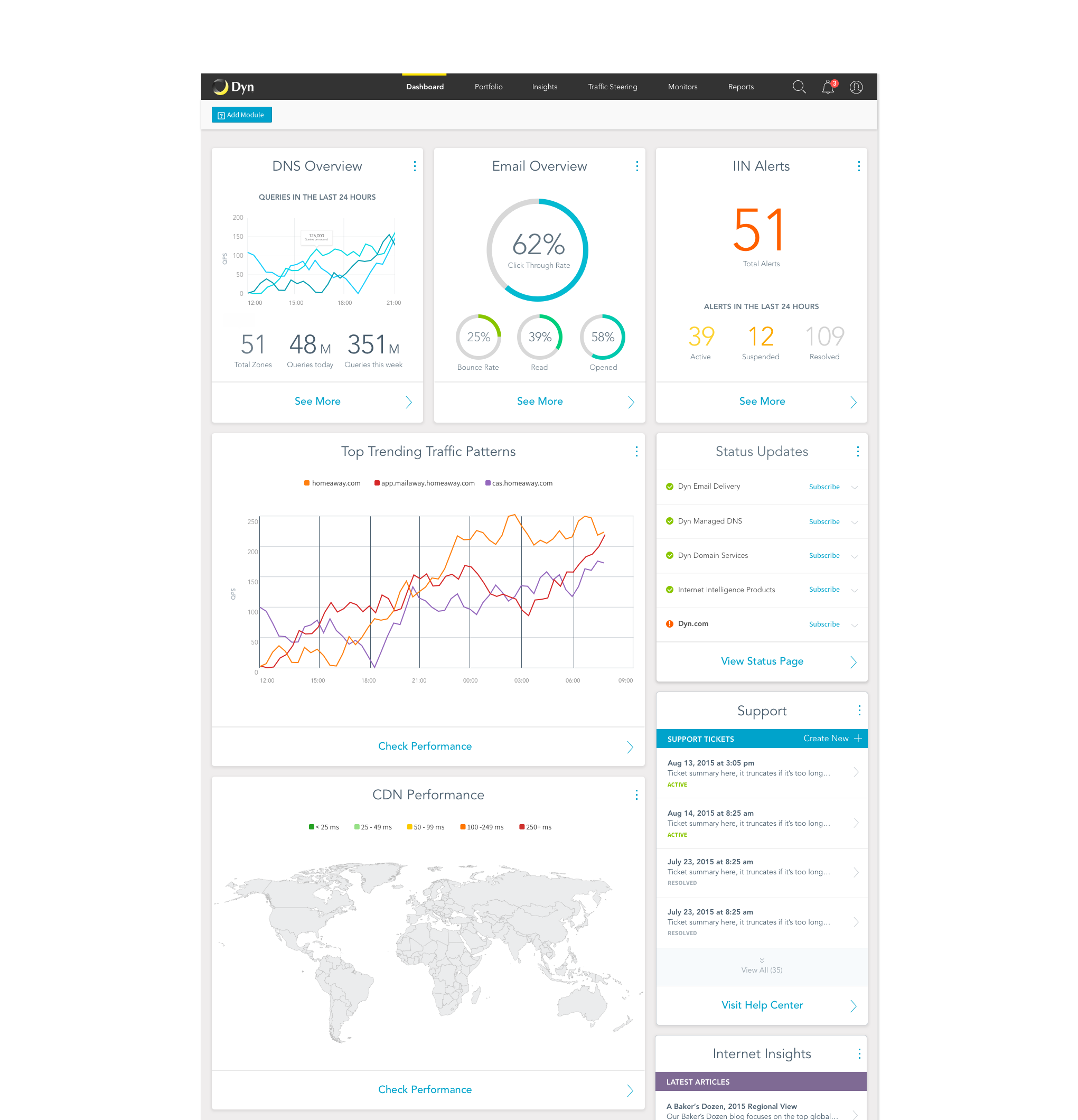 Navigation Pattern & Search Functionality
With hours of research on competitors and product UI trends in our back pockets, we set out to find the best navigation pattern for our redesinged platform and customer dashboard. Using A/B and click testing, we compared horizontal and vertical navigations as well as versions with and without iconography. Surprisingly, there was a preference toward the vertical navigation pattern, but the horizontal simplified menu without icons performed better in user click tests. We opted for the simplicity of the horizontal navigation, aiming to reduce confusion with a strong heirarchy and a pattern that could be mimicked across all product and marketing channels as well as reduce development time and complications.
Integrating our planned global search into the main navigation allowed users to find assets without friction. With a single click on the search icon displayed prominently in the header, the search bar would animate open displaying "Quick Links" of popular search terms and products as well as hint text. Upon beginning to type a query, autocomplete would help guide the user along desirable paths and search terms. Categorized results and a "See all results" page created our optimal search experience. Search follows the same pattern on mobile, with large tap targets and a full screen experience.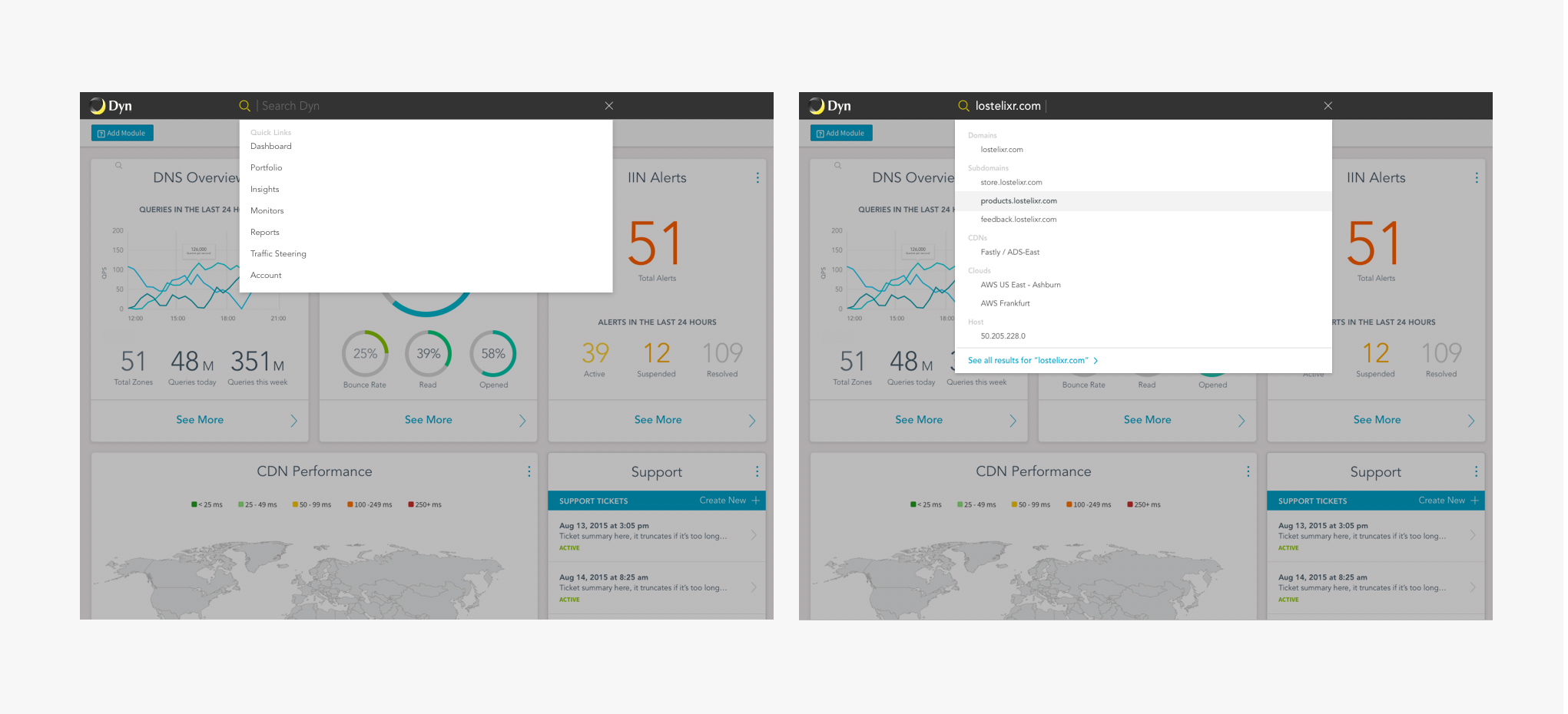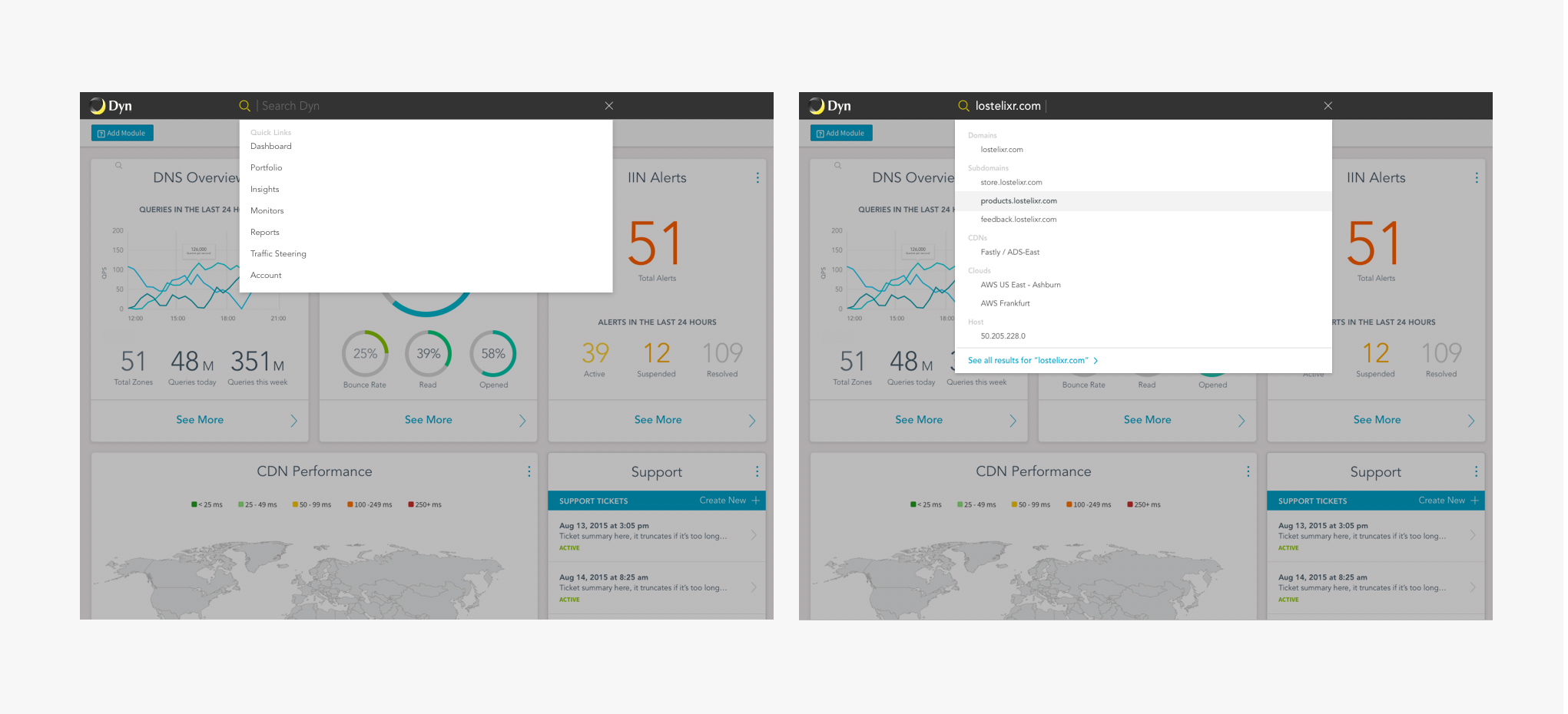 Dashboard Components
Built on a bootstrap grid, each card was given a set 1x or 2x width with no max height. Each card corresponded to a feature within the Dyn platform, allowing users to quicly and efficiently assess the landscape of their internet presence, as well as act on important alerts and information coming at them in real time. Customizable, and anything but static—users could make their dashboards fit their individual needs, and the business could drive growth and adoption with increased visibity into features users never knew they could have.